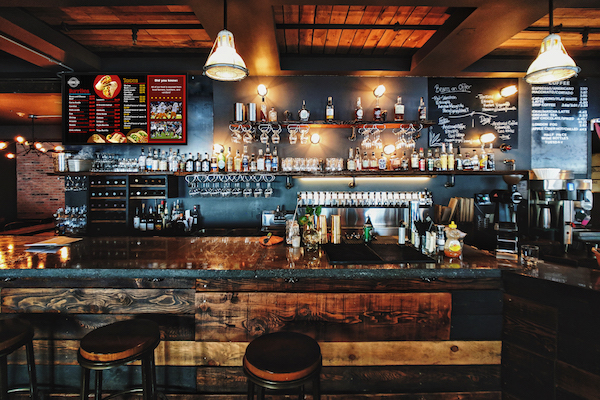 As the owner of a bar, you face many challenges daily. From keeping your customers happy to ensuring that your staff is well-trained, there is a lot that goes into running a successful bar.
In this blog post, we will explore some of the most common challenges that bar owners face and offer advice on how to overcome them. By the end of this post, you will have a better understanding of the challenges involved in running a bar and how to overcome them.
The Costs of Liquor & Supplies
With the cost of liquor and other supplies on the rise, it can be difficult for many bars and restaurants to find a balance between quality products and reasonable prices. To ensure customers receive top-notch service, bar operators must weigh their expenses with utmost care and consideration.
Customers expect a well-stocked bar, but establishing one is no easy task. Budgeting carefully allows owners to keep their prices competitive while also maintaining high standards in product quality so patrons enjoy an exceptional experience. Knowing when and how much to invest in liquor and supplies is key to sustaining steady business.
It's also important to ensure you purchase durable barware that can withstand regular use and cleaning. Buying quality barware will save you money in the long run by reducing the need to re-order or replace damaged items.
Rowdy Customers
Handling rowdy customers can be an intimidating and stressful task for employees in any service-oriented business. It's important to remember to remain professional at all times and not take their behavior personally. Making sure that each customer feels appreciated and respected is critical; speaking with a calm voice and making eye contact convey this message while also diffusing the situation. It's also useful to try to address the underlying issue that caused the problem in the first place. Whenever possible, doing something extra for customers can often turn a possibly disruptive experience into one that is remembered positively.
Handling customer complaints is an essential part of providing excellent customer service. Achieving positive outcomes requires patience and active listening to understand the issues, and providing clear communication about how the problems will be solved. The most important aspect of handling a complaint is to ensure that the customer feels heard and understood, even if a solution cannot be found immediately. Above all, it is important to respond promptly and kindly, as it helps build trust and loyalty with your customers.
Keep The Bar Clean & Organized
Creating a clean and organized bar is one of the most important steps to guaranteeing customer satisfaction. Customers like to sit at a bar that looks inviting and spotless, and this can be guaranteed by keeping the glasses washed regularly, wiping down surfaces daily, disposing of clutter from the countertops, and sanitizing seating arrangements. Additionally, having the correct supplies on hand for each type of drink will ensure that customers receive their drinks quickly and without incident. Keeping all of these factors in mind will ensure a successful business with happy customers.
Sufficient Staffing
Ensuring appropriate coverage for staffing levels will help to ensure the success of your bar. Making sure that the right human resources are available to handle day-to-day operations is an essential tool that cannot be overlooked. Having a well-maintained staffing plan, with accurate assessments of employee workloads and task lists, is key to keeping productivity levels high and employee satisfaction up. In an ever-changing business environment, employers need to be proactive about ensuring their staff has the resources needed for success.
Owning and operating a successful bar is no easy feat. There are a lot of moving parts that you have to keep track of, from the high cost of liquor and other supplies, to dealing with rowdy or intoxicated customers, to keeping the bar clean and organized. And on top of all that, you need to make sure there is enough staff on hand to handle everything in a professional manner. If complaints arise (and they inevitably will), you need to be able to handle them quickly and efficiently. By following these tips, you should be well on your way to running a successful bar business.