2020 was a rollercoaster year for most of us. With the Covid-19 pandemic came a wave of uncertainty that we are still riding into 2021. Unfortunately, along with the pandemic came a drastic increase in unemployment. According to the Bureau of Labor Statistics, as of December both the unemployment rate, at 6.7%, and the number of unemployed persons, at 10.7 million, were nearly twice their pre-pandemic levels in February (3.5% and 5.7 million, respectively).
Are you tired of leaving your job security up to someone else? Tired of answering to a boss that just sees you as a cog in the machine? Tired of having your talents waste away in middle management? You may not believe us, but now is actually a great time to start your own business! If you have a fantastic idea you've been toying with but weren't sure if you should take the plunge, we're here to tell you NOW is the time!
Don't believe us? Billion-dollar startups like Uber, Airbnb, Pinterest, and more were founded during the 2008 financial crisis. Recessions and unstable periods create changing market dynamics that present unique opportunities to start new businesses. Here are 3 reasons NOW is the time to start your dream company:
1. "Fixed" Costs Are Suddenly Flexible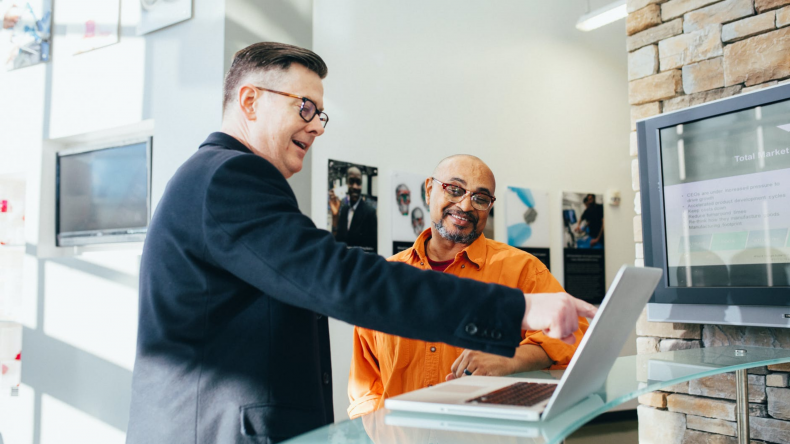 Fixed costs, also referred to as overhead costs, are expenses that don't vary across months, regardless of the business' sales or production volume. Some fixed costs can include:
Advertising – such as the cost of website hosting and media campaigns
Salaries – employees that are paid a fixed compensation amount, not employees that are paid hourly wages and may vary in hours worked
Rent or mortgage payments
Insurance
Interest expense – the cost of borrowing, as long as the loan agreement calls for a fixed rate of interest
Property taxes
Utilities – the cost of electricity, gas, phones, trash and sewer services, etc. While some utilities, like electricity, may increase when production increases, utilities are still considered a fixed cost since you must pay a minimum amount regardless of its output.
High upfront costs can be a deterrent to many hopeful entrepreneurs, as it may require high expenditure before your company has even seen a glimpse of your product. However, if you have strong negotiation skills, now might be the best time to slash some of those fixed costs down a notch. For example, during a recession real estate costs tend to come crashing down and landlords, eager to close a deal, may be willing to offer office renovations or other benefits in order to rent out their properties.
2. Increased Access to Top Quality Talent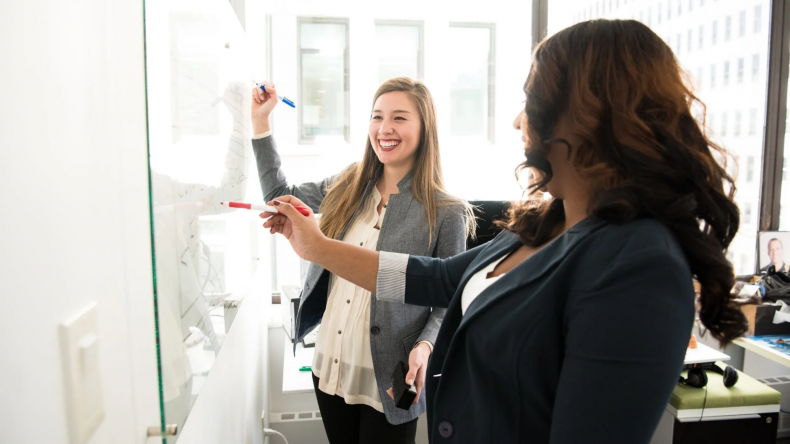 As mentioned earlier, there are nearly twice as many unemployed persons now than there were before the pandemic. Because of decreased market demand, more companies are unfortunately forced to let go of highly talented employees. Additionally, overall salaries for once in-demand positions have also decreased, as companies try to preserve jobs at lower pay rates.
But hey, their loss is your gain! According to an article in the Harvard Business Review, companies drastically cut hiring during times of economic turmoil. But as economic issues subside, hiring becomes a hot button issue and companies struggle to recruit and close on new top talent. That means right now is essentially a recruitment market: more people are looking for jobs and are willing to be paid less. Thus, as a new startup, you have the opportunity to recruit talent that is critical for early-stage development but would usually be out of your price range to hire. It really is a make-it-or-break-it moment for entrepreneurs to grab the gold standard of employees that would usually be snatched up by more established companies offering better salaries and stable opportunities.
3. Zen Business Is Here to Support You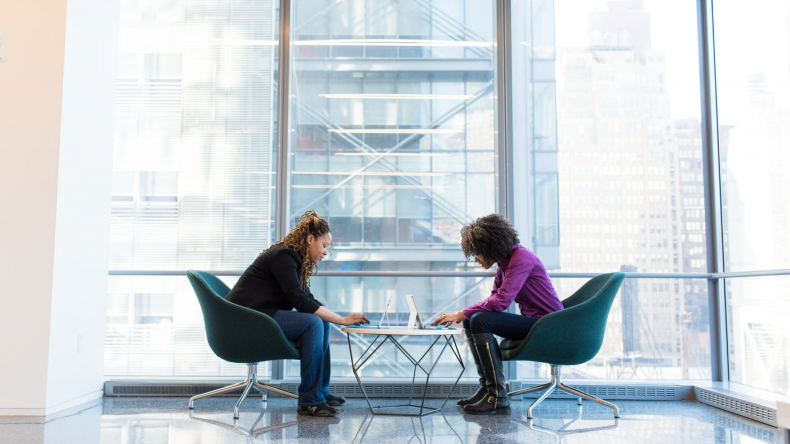 Ready to get your dream company up and running, but don't know where and how to start? The number of forms, files, taxes, and overall paperwork can be overwhelming, to say the least. This process can be quite daunting, and you definitely don't want to mess anything up and face unknown repercussions. Does the idea of filing all that paperwork make you lose your cool? Thankfully, Zen Business is here to help! They make it easy to start, run, and grow your dream business with all of the tools, guidance, and expertise you need to be your own boss. They've already helped over 70,000 businesses form!
They offer three different plans with the services and expert support you need to start, run, and grow your successful business, starting at just $49 (plus state fees). You select the plan and services you need, like expedited filing speed, Employer Identification Number (EIN), Registered Agent, and Worry-Free compliance. Then, Zen Business collects and files all the necessary paperwork with the state to form your business based on the plan and time-frame you select. After the state confirms your business, you'll also gain access to a personalized dashboard for storing important formation documents, receiving state compliance alerts, or even managing a domain name and website for your business. Even when you're up and running, Zen Business still provides ongoing services to keep your business compliant with all state requirements. Their registered agents and worry-free compliance services guarantee your company is always in good standing with the state.
Want to hear what other entrepreneurs have to say? Zen Business has a 4.7 out of 5 rating on TrustPilot, click here to read their thousands of positive reviews.
"ZenBusiness made the process so easy. They really hold your hand every step of the way and have thought of things you might not have considered. I felt safe and appreciated with ZB!" — D., January 12, 2021
Make the company of your dreams come true with Zen Business! Click here to see their plans and get started NOW!
We may earn a commission from links on this page, but we only recommend products we back. Newsweek AMPLIFY participates in various affiliate marketing programs, which means we may get paid commissions on editorially chosen products purchased through our links to retailer sites.